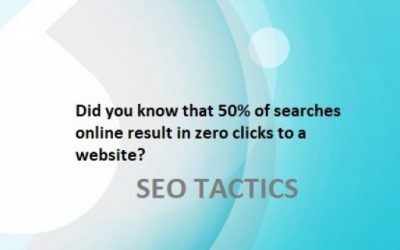 A new milestone occurred in the first quarter of 2019. For the first time ever, zero-click searches have exceeded organic clicks since Google's launch 20 years ago! What are zero-click searches? They are search results that have users remaining on a Google-owned asset...
read more
How can we help you?
Say Hello.

We'd love to learn more about what you're trying to accomplish. Leverage our exceptionally energetic attitude and passionate creativity to provide you with strategies for success. We're here to help you. Contact us.