There's no doubt that 2021 has taught us a lot about interacting online. Quality content on your website and in social media channels has been essential to not only effectively tell your "why" in the market, but also to be easily found using search engines and to move your prospects to take action.

If you're setting yourself up for growth in 2022, great content marketing is only part of a bigger integrated marketing strategy for ensuring you are making it easy for your stakeholders and prospects to find your solutions, services or products online.  

Consider that adults continue to spend more and more time on the internet according to a recent Pew Research study that found 85% of Americans say they go online on a daily basis. That figure includes the 31% who report going online constantly. 
That's why digital marketing is important to the success of your marketing mix. Optimizing your reach and amplifying your message using online tactics connects you with your target audience at the right place and at the right time.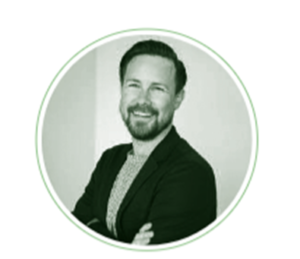 We reached out to our expert, Mark Huvenaars, Founder and Digital Marketing Strategist at Railtown Media, to better understand why being found and listening to the market using digital strategies will set you up for growth opportunities in 2022.
What is digital marketing?
Digital marketing is any form of marketing that is done exclusively online. In this day and age, that means almost all marketing activities include a digital component and many are now digital-first campaigns.
We offer up solutions in key areas from marketing insights, Conversions Rate Optimization (CRO), customer relationship management, Google Search Ads (formerly Google AdWords), social media advertising on Facebook and Instagram, YouTube video advertising, display advertising, Twitter advertising, LinkedIn advertising and native advertising.
What do all of these tactics have in common? They can be targeted to where your audience is most active online and they make your brand and products or services discoverable when they are searching for solutions to their problems.
Our digital marketing services not only make it easy to be found, but we also amplify your brand story so your target audience understands how you can best solve their problems.
Ultimately, we generate demand for a brand or offering and present a path to purchase.
Why is digital marketing important to an organizations' integrated marketing mix?
As smartphones and other connected devices have become widespread, so has our use of the internet to find products and services. A website alone is no longer enough. The advent of Web 3.0, decentralization, and blockchain will further move us online. It's a trend that will only continue to grow.
Digital marketing positions your brand and offering in front of the right audience at the right time, and tracks and manages responses and interaction by a digital platform such as Google, Twitter and LinkedIn. By tracking the various levels of traffic, conversion, and engagement, organizations can create a holistic view of their marketing and sales funnel.
Digital marketing data becomes a baseline for understanding if your target audience is connecting with your brand and its supporting messaging. You can curate your marketing experience to find customers, optimize their path to purchase to increase the size and speed of sales, and see key activities on your prospects' path to purchase.
How do people find solutions in 2022?
Google – 90%+ of search marketing share. Most people start by using keyword searches that relate to the problem they are trying to solve. From there, the indexing of content that relates to those keywords gives search results that help people find what they are looking for on the internet and also the offline world.
That's where a strong content marketing strategy is important to ensure there is relevant information that relates to key word searches so you can be easily found. Having quality content and a highly optimized website is important as stakeholders and your target audience land there to obtain more details or purchase what they are searching for online. Often your best source of traffic is from "organic search" – searches that are conducted using a search engine. Whether a B2B prospect or potential B2C customer, being discoverable online with content marketing leads to high quality customers that convert to a sale.

I've helped our clients by providing marketing attribution that determines which marketing tactics are contributing to sales or conversions. 
Sometimes people find you by interacting with an online ad or reading an article on LinkedIn. Other times a tweet with a link to a report or white paper spur people to connect and take action. The path to purchase is often complex with multiple digital and offline touchpoints. Digital marketing can help to show customer journeys.
"How do you know what is working best? That's where digital marketing plays a pivotal role by gathering and analyzing the data to make informed marketing decisions."

– Mark Huvenaars, RailTown Media
Is digital marketing like a crystal ball?
You could say that when you deploy analytics that track and manage how people are interacting with your marketing campaigns and strategies you are obtaining a glimpse into the future that empowers you and your organization to make better decisions.
To achieve effective attribution and keep your digital marketing activities on track, it's essential for organizations to use analytic platforms, such as Google Analytics, that can accurately and efficiently help to track, manage and obtain insights to optimize marketing campaigns. Many marketing technologies are free to start. Don't let this fool you – without operational processes to support analytics, the data is not actionable. At best, this can be a waste of time. At worst, business decisions can be made based on incomplete or inaccurate data.
Modern marketing is dynamic. The digital tools that we use ensure our clients know what is working best to reach their target audience and convert them into customers is simple in theory and complex in practice.
How does digital marketing fit into an integrated marketing campaign?
To discover what you need to know to be successful online, learn about the latest trends in Search Engine Optimization (SEO), Search Engine Marketing (SEM), and social media. Digital marketing helps to identify and set meaningful goals and obtain actionable steps to achieve these goals.
At the highest level, marketing tells you about the pulse of the market. Digital marketing provides you with the business insights to drive growth opportunities. 
____________________________________________
About Angelia Darnbrough, Founder & Marketing Strategist, Pivot Point Marketing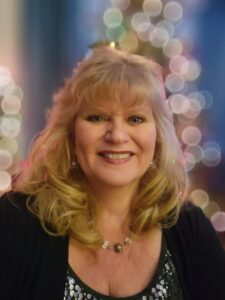 Angelia develops strategies for success using Relationship and Inbound Marketing, combined with solutions selling, to consistently attract and connect with audiences. Her passion for fostering targeted conversation that clearly conveys the value that organizations uniquely provide in the market generates growth opportunities.