Back in 2012 I had returned to Vancouver from Versailles, France, full of great ideas and experience!
It had always been my dream to start my own company.  In fact, I had secured my company name, Pivot Point Marketing, way back in 2000 when companies were building their first generation websites. At that time, I was VP of a web-centric integrated marketing and design agency based in Chicago, Illinois.
I knew that one day I wanted to go out on my own. My vision for Pivot Point Marketing was to leverage what I had learned from years of marketing high tech services and software to generate growth for my clients.
What I had gained from my high tech marketing experience is how to generate growth opportunities by making an emotional connection. When you make an emotional connection with your target audience, it makes you memorable. From there you can easily tell your story and "why" in the market.
My proven process for People2People Marketing ensures my clients are a beacon for the best solutions in their industry. It converts prospects into customers – and ultimately, raving fans for their company.
Fast forward to 2022 and I'm now celebrating ten years of success with Pivot Point Marketing!  
I've accomplished what I've set out to do while growing a base of clients within a diverse mix of industries. I've also continued to grow my virtual team and expand my services. My company is poised for exceptional growth in 2022 and beyond which is so fulfilling after years of laying a strong foundation.
More exciting news is coming from Pivot Point Marketing in 2022 as we bring a new way of selecting marketing services. Soon, you'll be able to choose how much of our team's marketing services you require by either knowing: 1) what you want; or 2) what you need. The choice is yours! And, you can take as little or as much as you require.
My gratitude and thanks goes to everyone who has been on this journey with me during the past ten years. I've learned in order to be successful, working as a virtual team provides the best insights and solutions. 
I have been very fortunate to have clients that believe in me and continue to work with me all these years later. I have also worked with so many talented virtual team members who have brought my marketing strategies to life. Our blended talents have successfully launched new businesses and evolved established companies to capture new market opportunities.
I'm truly excited about the possibility for the next ten years and I am honoured by the journey. I continue to embrace my mantra: Do what you love. Love what you do.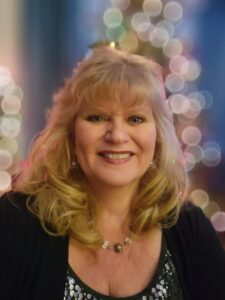 Angelia Darnbrough, Founder and Marketing Strategist
Pivot Point Marketing