Consider trying to schedule an in-person sales meeting, catch a flight to a conference or take a prospect on a factory tour. In 2019, nobody would have thought any of these activities difficult, or impossible. Fast forward to the start of 2021 and we realize that none of these activities are possible (in most cases) as we are encouraged to continue to self-isolate.
What we have learned from 2020 is that 80% of customer interactions are now digital in nature according to a recent survey by McKinsey Research. Consumers have moved dramatically towards online channels and businesses have responded. The McKinsey survey results confirm the rapid shift toward interacting with customers through digital channels now and into the future.
Digitization has effectively bridged the gaps left by mandated shutdowns and social distancing measures. Without digital tools and technologies, it would be difficult to stay connected or function in our day-to-day lives.
That's where Content Marketing plays an even more important role for your business. Content Marketing leans into creating and distributing content that resonates with the people who make buying decisions.
When combined with an overarching Inbound Marketing strategy, Content Marketing makes it easier to foster targeted conversation that clearly conveys the value that only your organization provides in the market.
What is Inbound Marketing?
Inbound marketing takes a big picture view of all activities used to inspire a prospect to take action while content marketing focuses on building relationships over time through the content being created.
The methodology behind Inbound Marketing is serving up relevant and authentic content to the buying group that is responsible for making a purchase decision for a product or service.
Content is distributed using digital marketing channels such as blogging, social media, lead nurturing campaigns and organic search. In marketing, we call these types of activities, "top of funnel" in the sales cycle. We engage and try to best qualify if someone is suited to use our products or services. The farther down the sales funnel you go, the more qualified a lead becomes.
"The cost of customer acquisition is continuing to grow," says Mark Huvenaars, Founder at Railtown Media and strategic partner of Pivot Point Marketing. "Implementing online advertising and media buying requires that you use the correct blend of Search Engine Optimization (SEO), Search Engine Marketing and social media to be found at a time when it's hard to be heard. You also need to ensure that you connect these targets to rich content that motivates your audience to take action."
When Inbound Marketing is done well, it connects companies with clients that will most benefit from their products or services to reach, engage and convert high-value customers to take action.
Why is Content Marketing a critical component for successful Inbound Marketing?
Without great content, inbound marketing simply doesn't work. If you spend your marketing budget on tactics that drive prospects to your website, you need to ensure that the content they will be viewing really connects with their top of mind concerns and buying criteria.
Content today needs to solve a problem, educate, enlighten or clearly demonstrate how your product or service delivers value. The best content tells a story while the worst is a sales pitch. From educational pieces and partner stories to thought leadership and analysis reports, consider how your target audience is searching for products and services.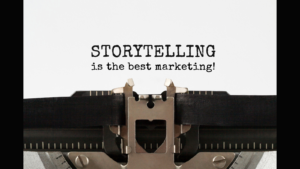 Don't forget that a picture speaks a thousand words. "Combine engaging imagery with concise, focused language to bring clarity and value to your target audience," says Bill Downie, Creative Director of Pear Advertising & Design and a strategic partner of Pivot Point Marketing. "By doing this, you make your content intuitive, accessible and memorable at every touchpoint in your digital marketing channels."
Is longer content really better in 2021?
Google's search engine loves content that is unique and interesting. Most SEO experts know this and have been producing content in 1,000 words or less for years.
Recent changes in the Google algorithm have made long form content more desirable. To be clear, it's not simply a word count. Google is placing focus on comprehensive content that takes a deeper dive.
Don't expect to simply write more content and obtain higher search rankings in Google. Instead, focus needs to be placed on better content which typically is longer and more well researched. Content Marketing that leans into being comprehensive, with thoughtful research into a topic, along with related topics rank best.
Designing a strategic Content Marketing framework for targeting your message, creating your content and scaling your efforts is critical. In 2021, it's time well spent if you are seeking to grow your customer base.

Why is Inbound and Content Marketing important?
Most business professionals try to solve a problem through research. In 2021, most of this research will be done online and, when combined with the current pandemic, it is the only way to gather up the necessary insight to solve a problem.
By providing high-value targeted content, you are more likely to inspire people to exchange their contact information for relevant content pieces. Great content examples include webinars, industry whitepapers and podcasts.
The difficulty with Content Marketing is timing. Will you connect with a high-value target when they are making a buying decision or is it when they are simply searching? That's why keeping in front of your potential customers requires consistency in your messaging along with the quality of the content you create.
Over time, your content will help ensure your business gets the opportunity to bid on delivering solutions to targeted firms. It becomes a vital tool for sales teams who are conducting Outbound Marketing. New contacts feed your sales funnel. Your Inbound Marketing strategy will continue to nurture leads until they become a sales opportunity, and your sales team can then ultimately close the deal.
How can you jumpstart your Content Marketing efforts in 2021?
Make it easier to foster targeted conversation that clearly conveys the value that only your organization provides in the market. Keep in mind that, in most cases, the only way that your next customer can interact with you during the pandemic is online through digital channels.
Research into which digital channels are best for the sort of customer you want to connect with for your products or services. Then, ensure you are posting content to digital channels that tells your unique story through the eyes of your customers and strategic partners. Provide real world examples of the application of a product or service and then bring your story to life.
To be successful, ensure you place focus on taking a comprehensive view of a given topic providing more detail and relevant supporting topics. Creating this sort of content in 2021 is not only what Google likes, it's what will lead your prospects to engage and buy from you.
____________________________________________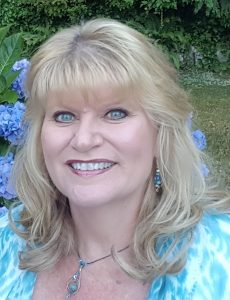 About Angelia Darnbrough, Founder & Marketing Strategist, Pivot Point Marketing
Angelia is an executive-level marketing professional with over two decades of progressive corporate and agency experience. She develops strategies for success using Relationship and Inbound Marketing, combined with solutions selling, to consistently attract and connect with audiences. Her passion for fostering targeted conversation that clearly conveys the value that organizations uniquely provide in the market generates growth opportunities.