How do you work with a

marketing strategist?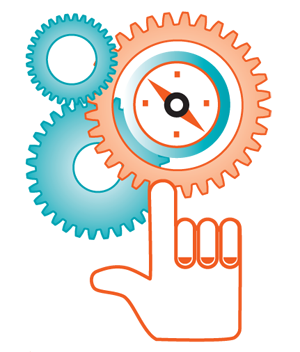 To get started, we need to get to know each other better. By doing this, we can see if there's a good fit between what we have to offer and what you are trying to accomplish.
Take a moment to complete our start-up survey … 
To request a copy, simply complete our contact form. The survey gives you ideas and suggestions for moving forward with a specific project.
By asking the right questions up front and breaking down the process for you, we can ensure  your marketing strategy is easy to understand, implement and measure before you invest in any digital marketing tactics. We'll find your company's pivot point and help you achieve the results you need to be successful. 
Let us help you be more digital, nimble and strategic as markets change.
We're looking forward to hearing from you! And, feel free to call us at 604-728-1303 (PST) and ask for Angelia. We're located in Vancouver, BC so we're on West coast time.
Angelia was very focused on her goals and making them happen. She was resourceful and creative in looking into numerous options and selecting just the right venue, vendor, design or creative direction. She was timely and cost conscious, always keeping our schedule and budget in mind. She managed inside and outside contacts well, getting the most out of them and providing good insights to them. Her professionalism and enthusiastic attitude, along with her willingness to go the extra mile, made her a true asset to the company.
How can we help you?
Say Hello.

We'd love to learn more about what you're trying to accomplish. Leverage our exceptionally energetic attitude and passionate creativity to provide you with strategies for success. We're here to help you. Contact us.