Branding and Website Design
iliveinkits & ievaluate (ie) App
Pivot Point
Establishing that iE is the only real estate app that homebuyers/sellers will ever need because it is powerful, precise and innovative. The iLiveinKits brand was created to reposition the website for a local, established Realtor seeking to show expertise in a regional area of Vancouver. 
Industry
Real Estate
Mobile App
B2C
Services
Branding
Web Design
Public Relations
Content Marketing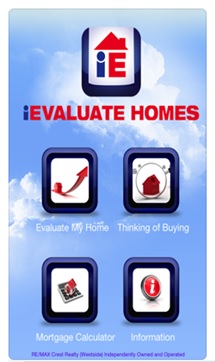 Project Description
Branding for IE
The iE logo was created to provide: bright clean colours; convey the idea of a home evaluation or a report sitting on the family desk; bold, simple graphics with optional texture; use of shadows and shapes to feel 3D; and an easy to read, professional presentation to convey trust. 
To read the iE launch press release developed by Pivot Point Marketing,click here.
To download the app from the iTunes store, click here.


Branding for iLiveinKits
How does it feel to "live" in Kitsaliano, BC – a Vancouver neighborhood? After asking the right questions of this innovative realtor that lives in the area … to " Live, Love, Laugh". Using these keywords and then creating an identity that appeals to the realtor's target audience, a logo was developed that incorporates handwriting for a personal and fun visual indication of the location "Kits". Subtle spacing between each keyword aids in legibility while the bright, fun colours also reflect the nature of the vibrant community.
PPM Services
Market research
Brand development
Website development
Copywriting
PR
Social Media
From the moment I had my first meeting with Angelia, I knew we would work well together because she was genuinely interested my ideas and projects. Angelia was very positive and enthusiastic about iLiveinKits website and iEvaluate Homes app. Angelia was always professional, and met deadlines without any problems. She helped steer me in the right direction by gathering statistics and demographics about the people who live in Kitsilano, she gave me insight on branding, franchising, and marketing for my small business. In one word, Angelia was 'outstanding'–from consulting me on my logo choice and icons for my app, to content writing for the press release launch. I recommend Angelia wholeheartedly and without hesitation.