Pivot Point
Promote the fun family weekend in Fall to potential participants surrounding and located in West Vancouver, BC.
Industry
Fundraising
Volunteer
Community
B2C


Services
Web Design
Social Media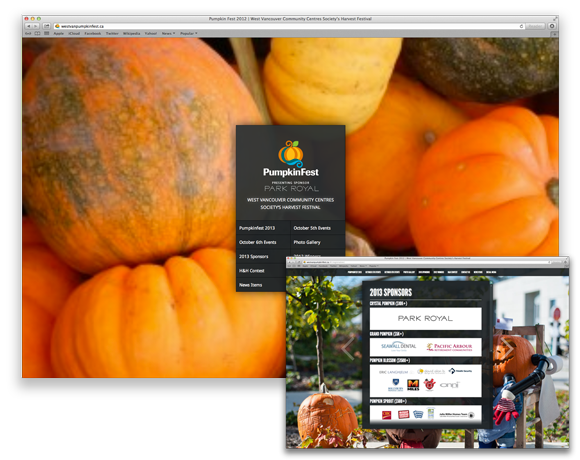 Project Description
Website
Graciously donated by Eggbeater Creative, the PumpkinFest website was designed to promote the fun family activities hosted at the West Vancouver Community Centres. This event is the premier fundraising event for the WVCC Society which is a volunteer-based board and committee. 
Both Pivot Point Marketing and Eggbeater Creative donate time towards the creation and ongoing maintenance of the first PumpkinFest website. 
PPM Services
Website development
Copywriting
Volunteer/Donations
Social Media
I cannot thank Angelia and Clay enough for taking Pumpkinfest, a new community festival and fundraiser, to the next level through the creation of our website. Not only does the site look great, but it is very functional and is a key contact point for our audience. Angelia is an absolute delight to work with; she is keenly aware of social media and knows what it takes to get the message out in an engaging and professional manner. I highly recommend them both!