Brand Messaging and Website Design
Pivot Point
To broaden the donor base for the University of British Columbia (UBC) Library by creating a sustainable online community leveraging a new website called the UBC Library Vault.
Industry
Fundraising
Library Development
Not For Profit 

Services
Brand Messaging
Website Design
Content Marketing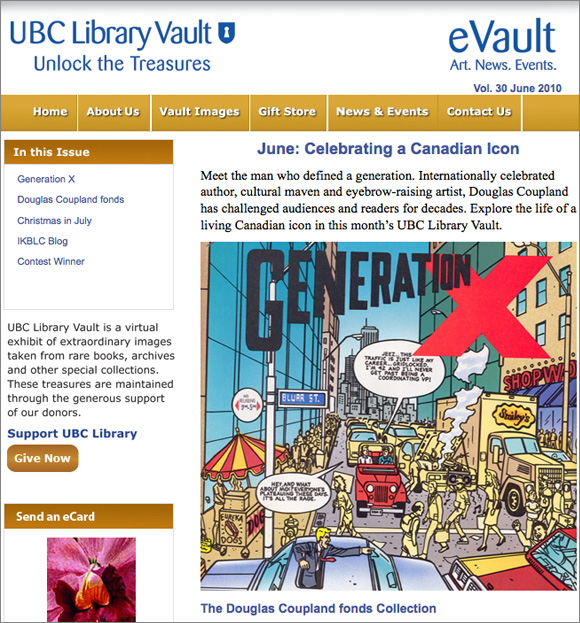 Project Description
Website and Branding
This website was an online gallery showcasing photographic images of materials within the UBC archives. It was developed to increase support for UBC Library among campus and community supporters, generating revenue and donations.
The UBC Library Vault was featured in "The Entrepreneurial Librarian – Essays on the infusion of private business dynamism into professional service" by Mary Krautter, Mary Beth Locke and Mary G. Scanlon, Chapter 10 – "Unlocking the Treasures."
The UBC Library Vault logo was created by Pacey + Pacey Design.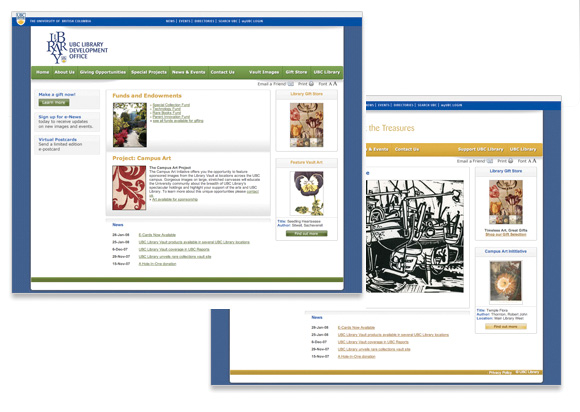 Awards
UBC Library Vault website – Gold award for Best E-Innovation in University Advancement in the 2008 Canadian Council for the Advancement of Education (CCAE) Prix D'Excellence awards program.
PPM Services
Marketing strategy
Brand messaging
Website development
Marketing communications
PR/Social media
Online marketing 
Angelia Darnbrough is highly qualified, creative and self disciplined. The success of our project was largely due to the advice she provided and the strategy that she helped shape in areas that we were still learning about. I would highly recommend her for any marketing project that needs a dynamic out of box thinker. Angelia is a professional trusted by the project team and is a person of great integrity who wins the respect of others through her unwavering desire to bring out the best in people to create a win:win.