Rebranding and Website Design
Pivot Point
Rolfe Benson's solid foundation in the Vancouver community and their ability to help their clients "Be Financially Strong" are featured in their evolved website. The organization rebranded their logo and messaging to best reflect the depth of accounting and financial advisory services they provide today.
Industry
Chartered Professional Accountants
B2B
B2C

Services
Rebranding
Web Design
Content Marketing
Social Media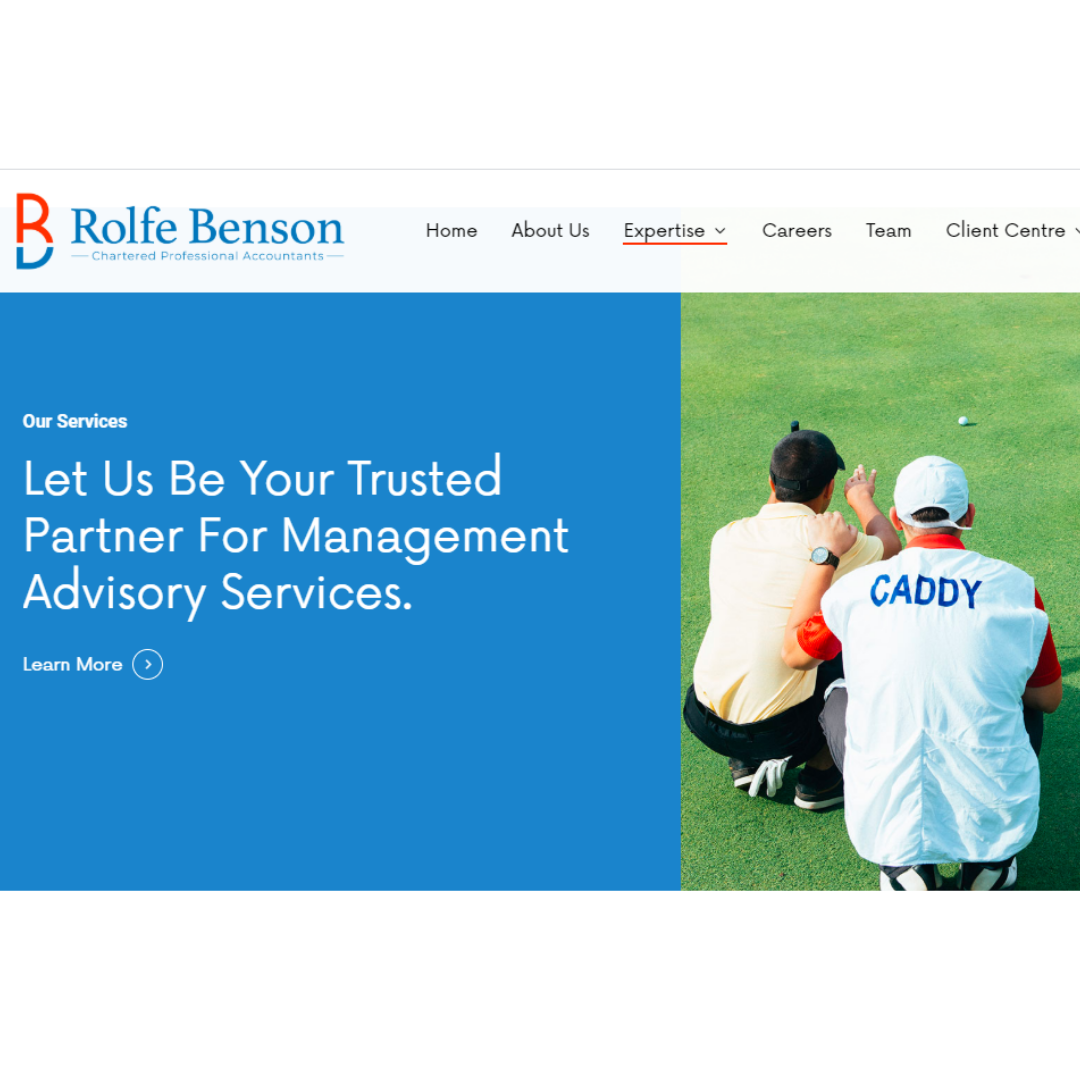 Project Description
Logo & Brand Elements
To celebrate over 62 years in providing accounting  and financial consulting services, Rolfe Benson refreshed their logo. The new vibrant colours reflect their confidence in providing professional service with a personal touch that helps you be financially strong in all aspects of your life.


 Website
The evolved website tells the Rolfe Benson story from their solid foundation in the Vancouver community, the breadth of services they provide, and how their firm helps clients be financially strong.   
The website provides greater accessibility as it has a new mobile interface so it is easier to view articles and access their services on smart phones and portable devices. Photos and images on the website pay homage to the Pacific Northwest's natural beauty and the unique communities located within Vancouver and the Lower Mainland.
Content created on the website takes a conversational tone and better connects with their current clients and accounting candidates seeking career opportunities. Their updated careers section better promotes the opportunities available at Rolfe Benson from benefits and training to work/life balance.  
Social Media
New social media graphics were created for use on LinkedIn to extend the new colour scheme and brand for Rolfe Benson including a corporate header that could be used on the company page and individual staff LinkedIn pages.
Visit the Rolfe Benson website →
Angelia and her team worked seamlessly together and produced a very cohesive and well thought out rebranding of our logo and online image.  The whole team was well organized and kept us on schedule to have completed within the expected time frame. A BIG thank you Angelia, Bill and Atif and all behind the scenes! We really appreciate all of your efforts and are very happy with the results.
Susan Tufts
Principal, Rolfe Benson LLP