Website copy, brand messaging and social media outreach
Pivot Point
Today's dynamic OEMs are seeking upfront collaboration in precision parts manufacturing to bring their vision to reality. Pazmac knows what it takes to consistently problem solve for problem parts. Together, they help ensure the success of their OEM customers with the delivery of quality precision components that meet or exceed their manufacturing requirements. Pazmac understands the business of manufacturing and can mitigate risk and manage the cost of precision parts manufacturing. Expect more.  
Industry
Manufacturing
Precision Parts
B2B

Services
Marketing Growth Strategy 
Brand Messaging
Website Architecture
Website Copy
Content Marketing
Social Media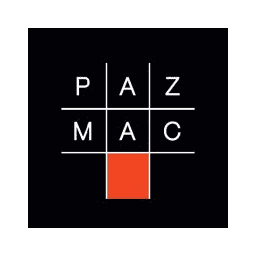 Project Description
Brand Messaging
Through our process of People2People Marketing, we were able to hone in on messaging that tells the Pazmac story and what sets them apart from other precision parts manufacturers.
Pazmac's team excels in problem solving for problem parts. Their updated website copy reflects their unique approach to precision parts manufacturing.
We are the connector between your exacting engineering designs and precision manufacturing excellence.
Website Copy
Every page on the evolved website has clear Calls to Action (CTAs) while extending the Pazmac brand – Exacting, Precise, Meticulous. Pazmac has been providing precision parts manufacturing for over 50 years. They want to ensure that OEMs know they are a trusted problem solving partner.
Brand and supporting imaging and messaging was extended to their evolved website. The imagery builds on the existing colour scheme while providing more opportunities to understand the value Pazmac provides through key content areas. 
PPM created a messaging document that was used to connect with specific target audiences. From there, key themes were used to develop website copy.
From aerospace parts manufacturing to precision components for semiconductor applications, Pazmac's commitment to getting it right the first time ensures they bring the highest quality parts and components to market. 
Expect more from your precision parts manufacturer.
Content Marketing
PPM created curated content that tells the Pazmac story from the point of view of people, process and technology.
All content within the News and Blog section has been written by PPM.
News and Blog content is vetted to ensure it uses keywords and phrases that are highly indexed and easily searched for within this industry.
SEO is constantly being monitored and adjusted as new content is developed and published on the website.
Social Media
Pazmac's LinkedIn channel is managed daily by PPM. Posts are constantly being created to amplify website content and two videos created by SaladBar Group that promote working together with Pazmac for your next project and joining Pazmac's growing team. Railtown Media is overseeing a digital marketing campaign to amplify posts and generate top of funnel leads.
View Pazmac's videos and see how compelling storytelling drives interest and engagement:
Choose Pazmac – Your Path to Precision Manufacturing Success.
PPM Services
Marketing Growth Strategy
B2B Content Marketing Strategy
Website copywriting 
Social media
Website development – Pear Advertising and Design, member of SaladBar
SEO and Digital Marketing – Railtown Media, member of SaladBar
Video Production – Barrett Creek Media
A SaladBar project – Marketing in Collaboration
We've had the pleasure of working with the SaladBar Group on a new website and digital marketing package for Pazmac. From the moment we got started there was an immediate connection with their team. They quickly understood the challenges we have in our market and focused their amazing creative talents on the multiple paths required to pull a unified program together for us. The communication was seamless which aided greatly in the coordination of the project. We are very pleased with the end results and would highly recommend the SaladBar team.