Branding and Website Design
IoTACAN – Internet Of Things Alliance Canada
Pivot Point
A new ecosystem is being born in Canada with the Internet of Things (IoT) and IoTACAN is the organization dedicated to propelling it forward to meet the speed of change. The Internet of Things Alliance Canada (IoTACAN) project was a Phase 1 launch for this not-for-profit, open membership organization formed to foster innovation and drive the development, adoption and use of interconnected machines and devices in Canada. It was powered by Wavefront.
Industry
High Tech
B2B
Not-for-Profit

Services
Branding
Web Design
Media Relations
Content Marketing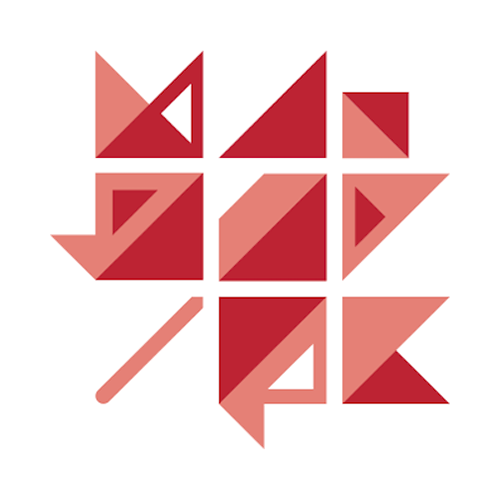 Project Description
Logo & Brand Elements
Across the world, a number of alliances, consortiums and groups have formed to further the advancement of IoT, but no such group currently exists in Canada to drive thought leadership and accelerate the adoption of IoT – until now. IoTACAN is at the forefront of mobile innovation for the Canadian enterprise through the adoption and use of interconnected machines and devices. Their commitment is to properly advance IoT education, funding, networking and innovation to benefit Canadians.
The ideology of IoTACAN is reflected in the logo design – The Canadian Maple Leaf is built up of the many key components that an IoT solution requires. It also represents the founding partners of IoTACAN coming together building a foundation for innovation.

In addition to the logo – the tagline was created for a specific call to action that is uniquely Canadian – "Big ideas. Big data. Big possibilities. Big country.' Supporting imagery gives a home grown Canadian feel while promoting the potential innovation that can spawn from this high tech organization' s members.

Website
IoTACAN targets many different target audiences from big business and entrepreneurs to students, academia and government agencies. As a result, the site features topics that all Canadians can relate to and how IoT is changing their lives in areas such as smart cities, retail and mining case studies. In addition, both a resource and news section have been created to feature current education offerings and news trends that promote advances in IoT focusing on Canada and around the world.
A strong call to action is presented throughout the website to find out how IoTACAN is propelling Canadians to best harness IoT innovations while accelerating the pace of change by building a new, vibrant and competitive wireless ecosystem.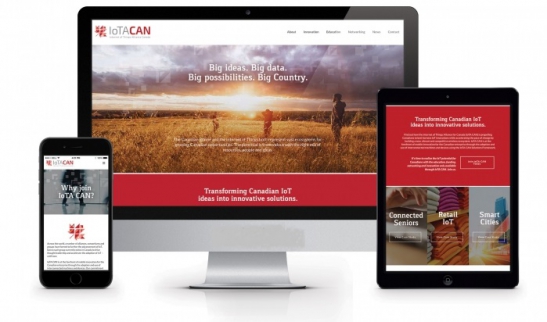 Copy writing for case studies included in the website:
Media Relations
The IoTACAN organization was announced in Electronics .Products & Technology (EP&T) magazine's May issue. The article speaks to what makes IoTACAN different from other IoT organizations being formed around the world. Pivot Point Marketing pitched the editor and drafted an article for insertion into the publication. In addition, several supporting infographics were created to quickly illustrate IoTACAN's core strengths and how it can best assist members. 
Supporting infographics:
To view the EP&T article, 'IoTACAN set to transform Canadian IoT ideas into innovative solutions', click here. 
PPM Services
B2B/P2P marketing strategy
Brand development
Website development – Eggbeater Creative
Website copy writing
Article writing and content development
Media relations
Content marketing
I really enjoyed the creative process that Angelia led as she brought together a team in order to build a vision, brand it, and get it launched. Starting from almost nothing she helped articulate the indescribable and paint what was invisible. Nothing seemed to faze her or her team no matter how many bumps and potholes she faced. She was hired for one particular need but did such a good job that she was brought on again for a few other nearly impossible projects with great success. She has local and international connections that all can help even the smallest companies and services get the visibility they need while also catering to the needs of complex nationwide or multi-national enterprises. I look forward to working with Angelia and her team in the future.