Branding and Website Design
Pivot Point
Founded in 1968, Capsonic is a globally recognized expert supplier in customized insert molding and electromechanical assembly. New brand messaging tells how Capsonic is leading the way forward in electrification making complex products easier to design and build – If it moves you, Capsonic has a part in it. ™
Industry
Manufacturing
B2B
Services
Branding
Website Redesign 
Content Marketing
Public Relations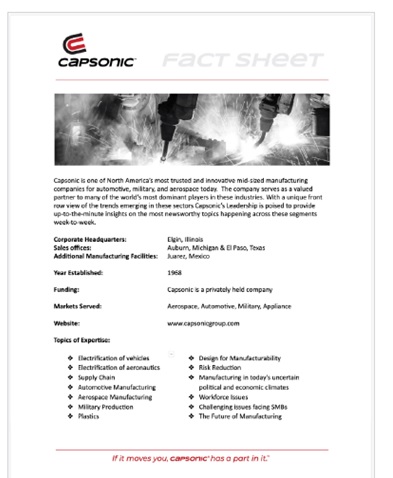 PROJECT Description
We're stronger together – a team of experts led by Jim Paglia, CEO Brands That Stand, were assembled to tell the new Capsonic story. Pivot Point Marketing provided strategic copywriting and was part of the Eggbeater Creative team that developed the evolved logo and new website.
Evolved Logo
The new Capsonic logo is now a single, unified identity that brings the organization together under one name, "Capsonic". The symbol is made from a combination of forms that fit together to form a distinct letter "C". The wordmark consists of a strong, customized typeface that conveys movement and strength.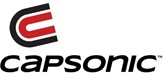 Website
The new tagline, "If it moves you, Capsonic has a part in it," represents their role in meeting the trend towards electrification in all forms of transportation and manufacturing. It also reinforces Capsonic's place in the manufacturing supply chain for building high complexity parts and electromechanical systems and assemblies for their customers in automotive, aerospace and military industries.
The new website tells the Capsonic story through customer stories that showcase their team's ability to constantly elevate the engineering possibilities of what can be done to make things run more cost-effectively and efficiently while driving new ideas forward.
I appreciate your overall professionalism, willingness to do what needs to be done, reliability, timeliness, commitment to schedules and especially your sense of initiative. It's truly a pleasure working with you.
Jim Paglia
President & CEO, Brands That Stand