Branding and Website Design
Pivot Point
How many times have we all been faced with the dilemma "what should I buy for the person who has everything?" or "how do I show my appreciation for all that you have done?" Baskets by Marcelle differentiates itself from other gift basket companies by offering Gift Giving Perfected.
Industry
Gift Baskets
eCommerce
B2C
Start Up
Services
Branding
Web Design
Custom Photos
Packaging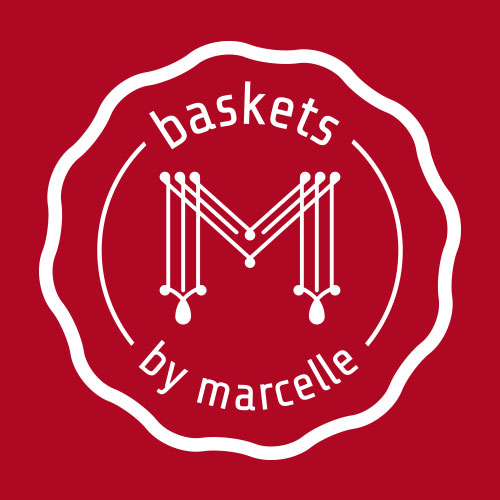 Project Description
Logo & Brand Elements
Gift giving by Marcelle is a unique experience. The new logo and brand elements were created to extend her passion for being the ultimate personal shopper. The logo was created to extend the "by Marcelle" brand with the ability to extend this brand beyond gift baskets in the future. The imagery for the brand shows the intrigue and excitement created by opening the perfect gift. Key words used to inspire and describe the process of gift giving were passion, fun and flair.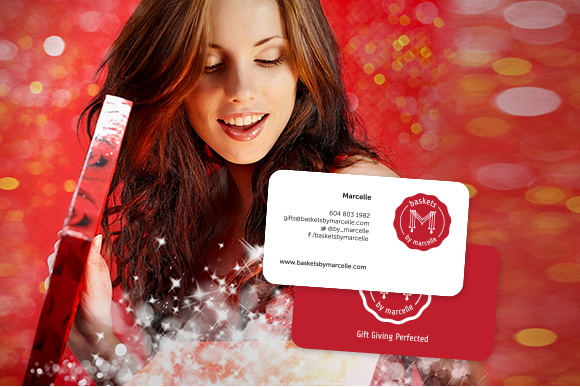 Website
Marcelle has always dared to be different and her diverse array of gift baskets show her flair for finding only the best and most clever gift ideas all bundled into a gift giving sensation. The website is bold in its color scheme and focuses on the vast array of gift baskets hand-picked by Marcelle. In order to engage site visitors, baskets "move" into the frame on the home page. All gift baskets are "one-click" to shop and buy through out the website. 
The colour scheme and copy set the tone for buying services from Baskets by Marcelle. You are not going to get the ordinary, you are going to experience the extraordinary! Custom orders are highly encouraged and are the most popular since the site launched.  
Facebook and Twitter
Leveraging social media to build an online community is essential to the long term success of Baskets by Marcelle. The company logo and brand elements have been extended to both the Facebook and Twitter pages.
Sales Collateral
Sell sheets were created for Baskets by Marcelle for use at meetings and events where access to the website is not available. A sample sell sheet is below that features baskets and descriptions. All baskets contain a sales card that offers a discount on future orders. In addition, blank note cards were created to allow personalized greetings on gift baskets.
Baskets by Marcelle was sold in 2015 so there is no longer an online presence for this company.
PPM Services
Marketing strategy
Competitive analysis
Brand development
Website development and design
eCommerce 
Marketing Communications
Sales collateral
Social media 
Angelia Darnbrough is a marketing strategist extraordinaire. She is highly knowledgeable and is a joy to work with. Angelia is passionate about her work, goes above and beyond, and always gives 110% – she is completely committed to the success of my business. Angelia's drive, professionalism and attention to detail will continue to serve her clients well.